Written by Sharon Timms. Originally published 09-Nov-2018
Yes, it's Christmas. Already. But before you start to freak out about the 'how many sleeps until Christmas' memes, the sweet sounds of Mariah Carey on repeat or the anxiety of yet another year passing so quickly, take a second to enjoy it. For many, the Christmas and New Year holidays means hanging around with friends and family and gastronomic delight to the point of gluttony. Because #santabodgoals.
Whether you're here in the tropics for your tenth Christmas or your first, whether you grew up with a Christmas tradition full of carols and eggnog and a New Year full of fireworks and midnight kisses, or this is your first tropical festive shebang in flip flops eating prawns by the poolside, you might find yourself looking for something to help fill some otherwise quiet afternoons. For those who don't have a festive shindig to attend, we've put together a guide to Christmas and New Years in and around Port Douglas for everyone to get excited about.
CAROLS IN THE TROPICS
Gather round children, because it's the most wonderful time of the year. The time of year when you're at least 183% times happier, there's a spring in your step and a cheeky grin on your face when you see a fat ol' present with your name on it under the tree. But the absolute best reason that this is THE most wonderful time of year, is that you can listen to Christmas carols whenever you please (take that, Office Grinch).
Embrace the magic of Christmas with the Douglas Shire Christmas Carols on December 15th at the Mossman Showgrounds. With rides and food stalls kicking off from 4PM, the main show starts at 6PM and is hosted by Mark Littler from Cairns Triple M. The evening show features classic Christmas carol favourites from the Douglas Shire Christmas Choir, a Christmas cabaret performance from Isobel Hertag and - for the kids and kids-at-heart - a very special Christmas performance by kids' entertainers, Dougie 5.
A CHRISTMAS TRADITION
Tropical Christmases are wonderful, and as much as we love a good tinselled palm tree, a little bit of tradition is a marvellous thing. The Sheraton Grand Mirage Resort Port Douglas certainly know how to turn on the Christmas Spirit. December 16th sees the Cairns Choral Society perform their annual Christmas Carols event in the foyer of the Sheraton, surrounded by lush red, gold and green and a magnificent Christmas tree sparkling with enough fairy lights to keep fairies employed all year 'round. Rumour has it that the man in red often makes this stop a priority visit…
Fancy the taste of Christmas and a sprinkling of the jovial atmosphere but without the fuss? That's understandable –glazed ham for days, roast turkey with all the trimmings, as many prawns you can eat and a delicious pudding really does sound too good to be true. The Sheraton's signature restaurant, Feast, will be holding Christmas Eve, Christmas Day and Christmas Night dinners, and it's definitely best to book early as these events do sell out quickly.
Aluco Restaurant at Pullman Sea Temple also have their poolside Christmas lunch on the big day – seafood and cheese for days (with a selection of roasts for the traditionalists amongst us) whilst relaxing in the open-air tropical climes sound good? Rumour has it that Santa puts this on his nice list every year, and leaves gifts for all the children too.
A POOLSIDE YULETIDE
A Christmas champagne breakfast then a day lazing by the pool working on that Christmas tan (over ham) more your speed? Look no further than the Ramada Resort Port Douglas. Christmas Breakfast at Onsite Tree Bar & Grill starts from 7am (including a gift from Santa), leaving the rest of the day to laze by the poolside, occasionally turn the pages of that romance novel you only ever read on holidays, and occasionally move to refill your glass. That's how we do it.
Want to swap poolside for seaside? There's something particularly special about the lapping of water on the sand and the romance of watching the boats go by that simply begs you to sit back and let the Christmas cheer envelope you. Pass the punch, already! Overlooking the gorgeous Four Mile Beach is Hi Tide Restaurant, and at the other end of town watching the boats roll in is the Port Douglas Yacht Club. Sign us up for those sea breezes (both kinds, thanks).
While feasting on the land is delightful, if you want a Christmas Tale that will go down in the retelling of Christmases Past as being the Christmas to beat all Christmases, where else would you rather be than searching for Santa amongst the anemone on the Great Barrier Reef? Calypso Reef Cruises are running an epic Christmas snorkelling day complete with tropical lunch. Suit up (wetsuit, that is) and get down (under the sea).
No matter where you decide to rest your mistletoe, Chrround-upon the tropics is sure to be delicious.
BABY, YOU'RE A FIREWORK
Whether you want to dance the night away, dress in nautical attire or eat some darn fine food with lashings of tropical cocktails, you can do just that in this fine town. Douglas Shire Council has you covered this New Year's Eve to see out 2018. Head down to Anzac Park at sunset to snaffle that primo spot for your picnic blanket and nibbles to catch the night time fireworks displays at 8.00PM, and for the dedicated traditionalists, the 12 midnight show. Pucker up!
Fancy something a little fancier? Just for the grown-ups, Salsa Bar & Grill will be hosting a local produce-inspired 6 course degustation menu with champagne on arrival. Overlooking Anzac Park and the Coral Sea, you'll have the perfect possie to catch those fireworks to welcome in the New Year.
We promised you nautical fun and we won't disappoint, me hearties! Hemingways Brewery at the Crystalbrook Super Yacht Marina will have a NYE Pirate Party from 9PM. Free entry with rotating DJs throughout the evening, so pop on ye' best sword and swagger and walk the plank into 2019. Want to skip all the hulllabaloo OR keep the party going? Hemingways will also roll on through with their annual NYE Recovery Party from 9AM – Bloody Marys and bacon.
Sounds like it's gonna be a good year.
For a full round-up of where you'll find us, head here.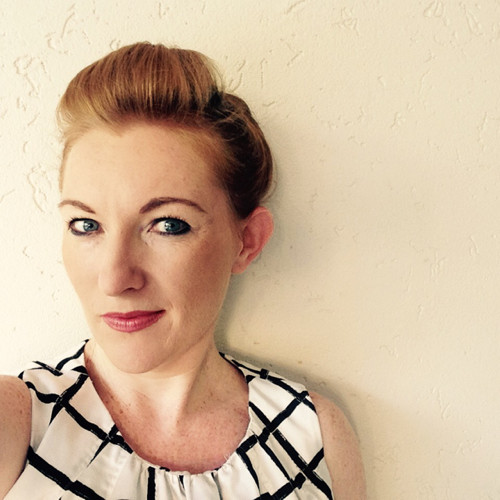 Self-confessed word-nerd, raconteur and collector of red lipsticks, Sharon Timms loves little more than the power of a good story (and finding the proofreader's unicorn, the elusive double spa...