Written by Sharon Timms. Originally published 18-Sep-2018
Toddlers, those small mini-dictators that make every parent grateful Mother Nature made 'em so cute, can be *ahem* demanding. Generally speaking, holidays that include long car trips are out, but those spent burying mum or dad in the sand are a win. It's the simple things.
Holidays with small people might not be the same holidays we took when we were full of reckless abandon, however with a little preparation and patience, you too can Instagram your way to a #parentingwin
Here in tropical Port Douglas and surrounds, with its playground that nature built and vibe so relaxed it's contagious, the region is well equipped to keep the cataclysmic meltdowns to a minimum without interrupting cocktail hour. From where to eat and remain friends with the restaurant staff, to where to play and everything in between, here's your handy guide to travelling with toddlers… and surviving to want to do it again.
Life Beyond Chicken Nuggets (AKA Where to Eat)
Healthy eating plans go out the window on holidays for the best of us, let alone for the smallest people amongst us. But never fear – there is life beyond chicken nuggets and chips! Both the Port Douglas Yacht Club and Rattle and Hum have excellent hearty fare for families. The Yachtie, as it's affectionately called, has a nightly menu with a focus on local produce. Rattle is more your steak and burger staple with plenty of options for kids. Located in the centre of town, it's also a convenient skip away from several ice-creameries to bribe vegetable consumption.

Four Mile Beach locals' hangout, The Beach Shack, is perfect for early dinners with little ones. With the sand between your toes, The Shack offers a selection of cracking good pizzas and small tapas-style plates to suit the most discerning of palates. Did we mention the ice-cream spiders?
For those wanting something kid-friendly with a touch of grown up, Zinc Restaurant and Bar is the perfect blend of both. Tip: Sit in the bar area with plenty of space and full viewing access to the aquarium. Want a date night out while in the tropics, sans small people? Busy Bees Babysitting at your service!
Toddler-friendly Tours
The trick to entertaining toddlers all comes down to nailing the attention-span window. It's a dicey game, but thankfully there's plenty to entertain pint-sized punters in Port Douglas all within that elusive window.

Embarking from the Marina in Port Douglas, the Bally Hooley Steam Train is an authentic locomotive that will charm the socks off the whole family. A journey through tropical mangroves and rainforest areas, turning around at Choo Choos Café (who serve a mighty fine babyccino), this grand old train is a delightful trip to yesteryear. On disembarking, kids can even pop up front for a photo with the driver. Why not look at a Train-Dine-Cruise package including a sunset tour on the Choo Choo Explorer catamaran? You'll sail up and down Dickson's Inlet spotting crocs and other wildlife, with snacks included.
Every trip to the Tropical North needs to include a search for Dory, right? Take a leisurely sail to Low Isles with Wavedancer. While the catamaran is docked, you and the little ones can snorkel straight from the beach and play safely in the shallows. You can also jump aboard a glass-bottom boat to cruise over the soft coral gardens surrounding Low Isles – keep an eye out for turtles and giant clams!
For those who prefer to stay on land, The Wildlife Habitat offers Breakfast With The Birds, an unmissable experience to see local fauna up close and personal. Guard your croissant, though…
Pram-friendly Walks
Port Douglas is surprisingly and pleasantly flat, making is perfect for walking with prams. The Port Douglas Lookout is the exception to that rule, however, giving you a butt-busting workout to the top of the hill with a stunning view over Four Mile Beach as your reward.

On an outgoing tide, there's no better place for a beach pram walk than the shoreline of Four Mile Beach.
If you fancy mixing your walking with your coffee-ing, the Port Douglas Heritage Walking Trail is a self-guided tour through time to see some of the more historic landmarks around the town while learning about the rich history of Port Douglas. Maps can be collected from the Information Centre or from the Museum at Rex Smeal Park.
Best Playgrounds and Play Spots
Playtime is almost always the best time, and is often followed by sleep time which is also the best time… amiright? Wearing out the toddlers is not necessarily the end game, but watching them do it is definitely fun. The North Four Mile Beach Rock Pools are a treasure trove of crab spotting and starfish gazing, and conveniently close to the Port Douglas Surf Club playground when it's time to head off the beach. Did we mention the Surf Club has full view of the playground from the bistro?

Bruno Reidwig Solander Park just a little out of town is perfect for exploring, as is the Pirate Ship at Rex Smeal Park – providing hours of play, right on one of the prettiest coastlines around. Settle in with a picnic blanket to watch the sun go down while the little ones happily play till dusk.
Have you travelled with toddlers to the tropics? What are your tips?
For the best Port Douglas accommodation for families, check out our Tribe Guide here.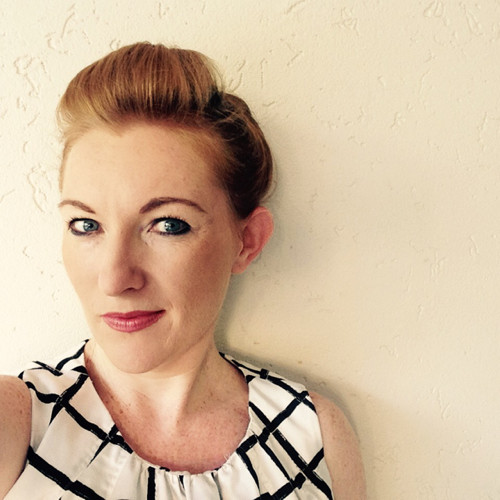 Self-confessed word-nerd, raconteur and collector of red lipsticks, Sharon Timms loves little more than the power of a good story (and finding the proofreader's unicorn, the elusive double spa...